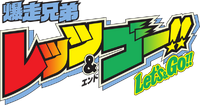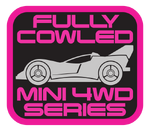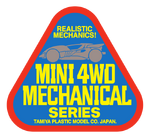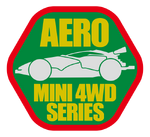 This is a list of Mini-4WD cars from Bakusou Kyoudai Let's & Go!, A Mini-4WD manga/anime created by Tetsuhiro Koshita that mainly focuses on Fully Cowled Mini-4WD cars, Mechanical Mini-4WD cars and Aero Mini-4WD cars (Expect for the My First Big Specials which mostly focus on Mini-4WD PRO cars). Most of the Mini-4WD cars on this list are the cars that have been officially released by Tamiya.
TRF Victorys (Protagonists)
Edit
Magnum Series (Owned by Gō Seiba)
Edit
Sonic Series (Owned by Retsu Seiba)
Edit
Tridagger Series (Owned by Ryo Takaba)
Edit
Spin-Axe Series (Owned by Tokichi Mikuni)
Edit
Proto-Saber Series (Owned by J)
Edit
TRF Special (Owned by Dr. Tsuchiya) (Manga only)
Edit
Z-Numbers (Owned by the Ichimonji brothers)
Edit
Ōgami Corps/Borzoi School (Antagonists)
Edit
Unreleased
Adean (Mass-produced Mini-4WD)
P'keta (Owned by Sakyo Majima) (Anime only)
Phoenix Stinger (Upgraded version of Fire Stinger) (Anime only)
World Grand Prix Participants
Edit
Unreleased
Unreleased
Community content is available under
CC-BY-SA
unless otherwise noted.